Real Estate
Please tell them you found them at Lesbian Connection online!
LOO = Lesbian Owned & Operated
CENTRAL NC: Women's Land near Chapel Hill. Two lots for sale: 7 acres for $69,900 & 5 acres w/ unfinished 1BR cabin for $106,000. 9 lots total w/ 9 women & 2 children. www.fullcirclewyms.wordpress.com. LCliving@aol.com.
LOVELY 2BR CABIN: for sale on Lesbian land in NE AL. Screened porch, hot tub, eco-friendly. Built in 2008. $146,900. alapine.wordpress.com/homes, irispine19@gmail.com, (715)812-1179.
USA's FIRST 55+ LGBTQ & FRIENDS CO-HOUSING COMMUNITY: In progressive Durham, NC. Good weather, low cost of living, active lifestyle, great medical care, culturally vibrant & diverse. Move-in April 2020. www.VillageHearthCohousing.com. (561)714-8009. W/A.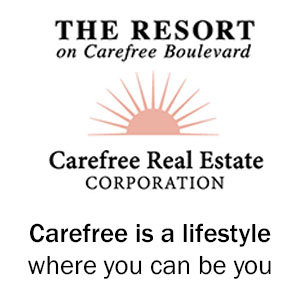 THE RESORT ON CAREFREE BOULEVARD: Carefree is a lifestyle where you can be you! Own one of our beautiful properties for your vacation, or for year-round living. www.resortoncb.com.
ST CLAIR SHORES, MI: 4BR/3BA accessible home. $1900/mo. Will remodel to suit. (302)438-5037.
TUCSON, AZ: This is a special area with a large group of active Lesbians. Lots of social networking, potlucks, brunches, theater, etc. Median home prices $210K. For FREE RELO PACKET contact Irene Read, Long Realty, (520)360-4744, irener@longrealty.com, irener.longrealty.com.
WANT TO RELOCATE? Paducah, KY is a UNESCO Creative City and home of Cinema Systers Lesbian Film Festival. Trendy. Artsy. Progressive. You'll want to move here! Call Laura: (270)217-2170.