Real Estate
Please tell them you found them at Lesbian Connection online!
LOO = Lesbian Owned & Operated
ONLY A FEW HOMES LEFT! in 55+ LGBT-focused community in Durham, NC. Ever said, "We should all live together and watch out for each other as we get older"? Cohousing (cohousing.org) does that. Our community of LGBTs, straight friends & allies is being built on 15 beautiful wooded acres just 20 minutes from Durham's vibrant downtown. 28 single-story homes, big front porches and private backyards, plus sustainable features, green space and gardens. Construction begins Oct/Nov 2018 with projected move-in late 2019. Come be part of our community and live your dream! Call Margaret (561)714-8009 or visit www.VillageHearthCohousing.com. W/A.
INTENTIONAL LIVING COMMUNITY SEEKS BUYER MEMBERS: Targeted to LGBTQI age 50+ with a vision of lifelong friendship, support & care. Condo flats in new 12-unit, accessible buildings w/elevators in Boulder County, CO. Two available for rent. Walkable to retail; good access to regional/local public transit. Adjacent small lake, walking & bike trails. Under construction now; opening early 2019; four more buildings to follow. Contact: elisabethborden@gmail.com. W/A.
LAND FOR SALE in HALKIDIKI GREECE: €52K. 267 Sq m corner lot. 200 m walking distance from the sea (Vergia beach); near Thessaloniki Airport, Sozopoli. https://youtu.be/VpVYIaTIqog.
OHIO: Buy/Sell/Invest in Columbus with lesbian Realtor Cindy Dunigan. Columbus, home of one of the largest concentrations of LC readers and like-minded people (614)361-8400 or www.HERgal.com.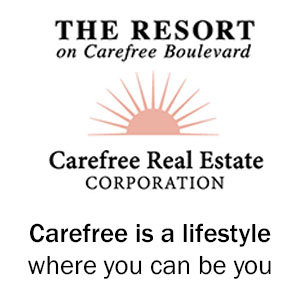 THE RESORT ON CAREFREE BOULEVARD: Carefree is a lifestyle where you can be you! Own one of our beautiful properties for your vacation, or for year-round living. www.resortoncb.com.