Real Estate
Please tell them you found them at Lesbian Connection online!
LOO = Lesbian Owned & Operated
CENTRAL NC: Women's Land near Chapel Hill. Two lots for sale: 7 acres for $69,900 & 5 acres w/ unfinished 1BR cabin for $106,000. 9 lots total w/ 9 women & 2 children. www.fullcirclewyms.wordpress.com. LCliving@aol.com.
INTENTIONAL LIVING COMMUNITY: in Boulder County, CO, seeks LGBTQI age 50+. Two condos available to rent now; pre-selling for 2020. Contact: elisabethborden@gmail.com. W/A.
LOVELY 2BR CABIN: for sale on Lesbian land in NE AL. Screened porch, hot tub, eco-friendly. Built in 2008. $146,900. alapine.wordpress.com/homes, irispine19@gmail.com, (715)812-1179.
ONLY A FEW HOMES LEFT! in 55+ LGBT-focused community in Durham, NC. "We should live together, have fun, and watch out for each other as we get older." That's what we're all about. Visit www.VillageHearthCohousing.com or call (561)714-8009. Under construction! W/A.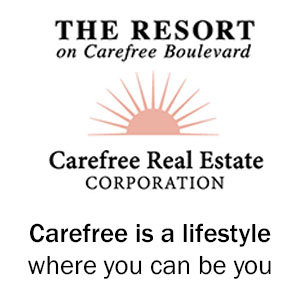 THE RESORT ON CAREFREE BOULEVARD: Carefree is a lifestyle where you can be you! Own one of our beautiful properties for your vacation, or for year-round living. www.resortoncb.com.
ST CLAIR SHORES, MI: 4BR/3BA accessible home. $1900/mo. Will remodel to suit. (302)438-5037.
SW NEW MEXICO: What's your fun? Riding horses, ATVs, dirt bikes out your front door? Astronomy? Native plants? Raised-bed gardening? Bird watching? Target practice? Plein air? Come here! 2 houses for sale on 80 acres (4 beds, 5 baths). 10 min from town. 4350ʹ altitude. Check realtor.com listings in Deming, NM – $305,000. mgshillito@msn.com, (575)494-2610.
TUCSON, AZ: This is a special area with a large group of active Lesbians. Lots of social networking, potlucks, brunches, theater, etc. Median home prices $210K. For FREE RELO PACKET contact Irene Read, Long Realty, (520)360-4744, irener@longrealty.com, irener.longrealty.com.