Services & Organizations
Please tell them you found them at Lesbian Connection online!
LOO = Lesbian Owned & Operated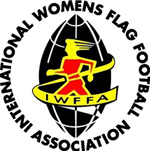 INT'L WOMEN'S FLAG FOOTBALL (IWFFA): We invite USA & Int'l Teams, Leagues & Loose Women. Tournaments, Clincis: IWFFA.com, IWFFA@IWFFA.com, YouTube: IWFFA. Join us!
LESBIAN HERSTORY ARCHIVES: It's not just for researchers! Learn about your Lesbian foremothers. Add your story for the next generation. Visit us on the web or come to NYC and visit the Archives. www.lesbianherstoryarchives.org/.
OLD LESBIANS ORGANIZING FOR CHANGE (OLOC): PO Box 5853, Athens, OH 45701. 1(888)706-7506, www.oloc.org.
OLIVIA: is THE Travel company for lesbians! Over the past 40 years, it has evolved into a vibrant community and a culture - one that is, and has always, paved the way for lesbians everywhere. Olivia has truly changed lives - and the world. We have now taken over 200,000 women on cruise, resort, riverboat and adventure vacations all over the world. www.olivia.com.
PATI McDERMOTT: CHT, NLP Health Master & Hypnotherapist. nlpPati.com, (877)881-4348.
RV DEALER: Lifetime camper ready to help you find the perfect new/used pop-up, trailer, fifth wheel or motorhome. 5-store dealership in business since 1968; A+ BBB rating. Delivery available throughout U.S./Canada. Contact Amy: (937) 236-0200, ADeCamp@ColerainRV.com, www.ColerainRV.com.
SuBAMUH: in Southeast Ohio, is seeking proposals for new residents! All submissions welcome including group proposals. Please see our website for the full proposal announcement. www.subamuh.wordpress.com