Events
Please tell them you found them at Lesbian Connection online!
LOO = Lesbian Owned & Operated
2019
March
LESBIANS WHO TECH: February 28-March 2 in San Francisco, CA. www.lesbianswhotech.org.
MI LGBT COMEDYFEST: Saturday, March 2 in Dearborn, MI. www.comedyfest.org.
HYSSOP HOUSING: Women's Herstory Month Tea Dance & Brunch, Sunday, March 10, 1-6pm, Montclair Women's Club, Montclair, NJ. www.hyssophousing.org.
ELLA INTERNATIONAL LESBIAN FESTIVAL: (Winter) March 28 - April 2 in Switzerland. Ellafestival.com.
WOMEN'S WRITING RETREAT: by Wandering WordsWomen, a writing retreat and gathering for women writers who love the outdoors. March 29-31 at Misty Mountain Camp in Greenwood, VA. For more info, visit www.wordswomen.com/events. LOO.
PALM BEACH PRIDE: March 30-31 in Lakeworth, FL. www.thepalmbeaches.com/top-event/palm-beach-pride.
April
CAMP REHOBOTH WOMEN'S FEST: April 11-14 in Rehoboth Beach, DE. www.camprehoboth.com.
CLEXACON: April 11-15 in Las Vegas, NV. www.clexa-con.com
SOLIDARITY: Radical Feminism by the Sea. April 12-14 in Rehoboth Beach, DE. radfembythesea@gmail.com, saintmarydaly.wordpress.com.
PHILADELPHIA BLACK PRIDE: April 25-28 in Philadelphia, PA. www.phillyblackpride.org.
WE ARE 1: April 25-28 in Durham, NC. www.infinitydiamondclub.com.
May
BUTCH FEMME: Mountain Retreat. May 2-5 on Women's land in N AL. butchfemmeretreat@att.net.
EAST COAST WOMEN'S PRIDEFEST: May 3-5 in Rainbow Mountain, PA. alipuma7@gmail.com.
LONDON LESBIAN FILM FESTIVAL: May 3-5 in London, ON, Canada. www.llff.ca.
ELLA INTERNATIONAL LESBIAN FESTIVAL: May 8 - May 22 in Costa Rica. Ellafestival.com.
MIDWEST WIMMIN'S FESTIVAL: May 14-19 in Lake of the Ozarks, MO. www.midwestfestival.weebly.com.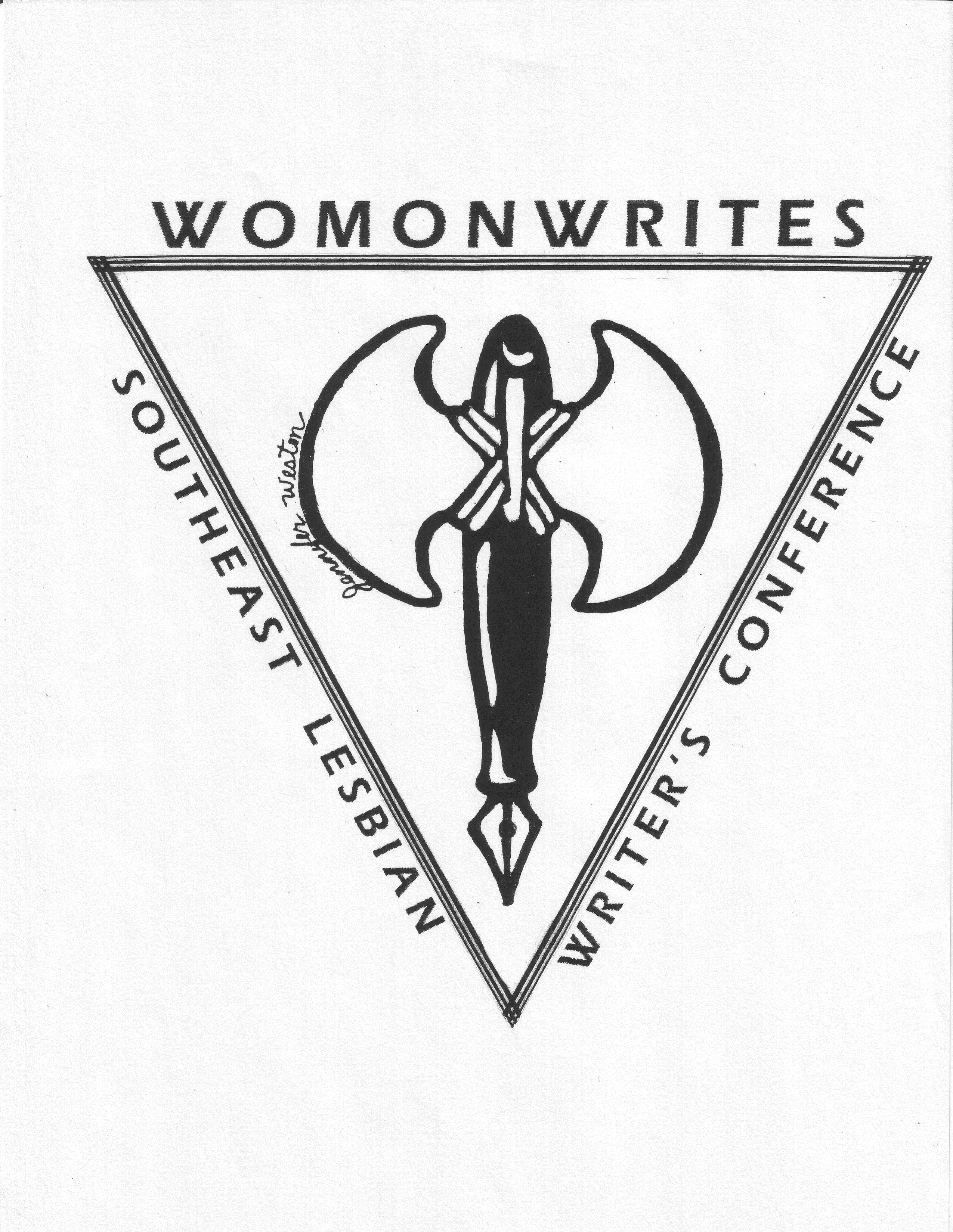 WOMONWRITES: Southeastern Lesbian Writers Conference, May 15-19 in central Georgia, near Atlanta. Info: womonwrites.wordpress.com. Contact: Jenny at womonwrites@yahoo.com.
PRIESTESS GATHERING: Re-formed Congregation of the Goddess, May 17-19 in Wisconsin Dells, WI. www.rcgi.org.
RUSSIAN RIVER WOMEN'S WKND: May 17-19 in Guerneville, CA. www.womensweekendrussianriver.com.
SINGLE WOMEN'S WEEKEND: May 17-19 in Provincetown, MA. www.provincetownforwomen.com.
MEMORIAL DAY WEEKEND: May 23-27 in Provincetown, MA. www.provincetownforwomen.com.
CINEMA SYSTERS FILM FESTIVAL: May 24-26 (Memorial Day weekend) in Paducah, KY. Lesbian films, live music, spoken word, art. www.cinemasysters.com, (270)217-2170.
VIRGINIA WOMEN'S MUSIC FESTIVAL: May 24-27 (Memorial Day weekend) in Virginia. CampOut Office, 9505 Minna Dr, Richmond, VA 23229. (804)301-3553, www.campoutva.com.
WISCON: Feminist Science Fiction Convention, May 24-27 in Madison, WI. www.wiscon.net.
WOMXN OF COLOR WEEKEND: May 30-June 2 in Provincetown, MA. www.provincetownforwomen.com.
GO GIRL SAUGATUCK!: 4th Annual. May 31-June 2 in Saugatuck/Douglas, MI. Women's weekend, DJ parties, workshops and a big show. Midwest friendly/west Michigan fun. Start summer with us siStars! (269)857-1401, www.GoGirlSaugatuck.com.
June
FERNDALE PRIDE: Saturday, June 1 in Ferndale, MI. www.ferndalepride.com.
KEY WEST PRIDE: June 5-9 in Key West, FL. www.keywestpride.org.
A-CAMP: June 5-10 in Ojai, CA. www.A-Camp.org.
CAPITAL PRIDE: June 6-9 in Washington, DC. www.capitalpride.org.
WHERE WOMYN GATHER: June 6-9 in NE PA. New location, same area. A Womyn's Spiritual Festival. www.WhereWomynGather.com.
KALAMAZOO PRIDE: June 7-8 in Kalamazoo, MI. www.kglrc.org.
CIRCLE CITY PRIDE: Saturday, June 8 in Indianapolis, IN. www.circlecityinpride.org.
PHILADELPHIA DYKE MARCH: June 8 in Kahn Park, 1119 Pine St, Philadelphia, PA. facebook.com/philadelphiadykemarch.
MOTOR CITY PRIDE: June 8-9 in Detroit. MI. www.motorcitypride.org.
PHILLY PRIDE: Sunday, June 9 in Philadelphia, PA. www.phillygaypride.org.
COLUMBUS PRIDE: June 14-16 in Columbus, OH. www.columbuspride.org.
QUEER WOMEN OF COLOR FILM FESTIVAL: June 14-16 in San Francisco, CA. www.qwocmap.org.
ARTEMIS SINGERS: Saturday, June 15 - Concert & Dance in Chicago, IL. www.artemissingers.org.
MICHIGAN PRIDE: June 15 in Lansing, MI. www.michiganpride.org.
RHODE ISLAND PRIDE: Saturday, June 15 in Providence, RI. www.prideri.com.
PORTLAND PRIDE WATERFRONT FESTIVAL: June 15-16 in Portland, OR. www.pridenw.org.
TORONTO PRIDE: June 21-23 in Toronto, ON, Canada. www.pridetoronto.com.
NASHVILLE PRIDE: June 22-23 in Nashville, TN. www.nashvillepride.org.
TWIN CITIES PRIDE: June 22-23 in Minneapolis, MN. www.tcpride.org.
LEXINGTON PRIDE: June 28-29 in KY. www.lexpridefest.org.
CHICAGO DYKE MARCH: June 29 in IL. www.chicagodykemarch.wordpress.com.
NEW YORK CITY DYKE MARCH: Saturday, June 29. www.nycdykemarch.com.
SAN FRANCISCO PRIDE: June 29-30 in CA. www.sfpride.org.
WORLD PRIDE/STONEWALL 50: Sunday, June 30 in NYC. www.nycpride.org.
July
NATIONAL WOMEN'S MUSIC FESTIVAL: July 4-7 at the Marriott Madison West in Middleton, WI. PO Box 1427, Indianapolis, IN 46206. nwmf.info@gmail.com, www.nwmf.info.
WoLF FEST: July 5-9 in Northern California. www.wolffest.org.
GOLDEN CROWN LITERARY SOCIETY CONFERENCE: July 10-14 in Pittsburgh, PA. www.goldencrown.org.
COME HOME: (Michigan Land) July 16-21. Camping week for females. janiskidder@gmail.com.
GIRL SPLASH: July 23-27 in Provincetown, MA. www.provincetownforwomen.com.
HOTTER THAN JULY: July 23-28. Black LGBT Pride in Detroit, MI. www.lgbtdetroit.org/hotterthanjuly/.
FORT WAYNE PRIDE: July 26-27 at Headwaters Park in Fort Wayne, IN. www.fwpride.org.
August
MICHIGAN FRAMILY REUNION: August 2-5 near Grand Rapids, MI. www.michiganframilyreunion.com.
WINDSOR-ESSEX PRIDE FESTIVAL: Aug 6-11. www.wepridefest.com/.
ANTWERP PRIDE: August 7-11 in Belgium. www.antwerppride.eu.
GIRLIE CIRCUIT: August 9-13 in Barcelona, Spain. www.girliecircuit.net.
AUSTIN PRIDE: Saturday, August 10 in TX. www.austinpride.org.
MYSTICAL WOMXN'S MAGIC FEST: August 13-18 on The Land in Hart, MI. www.mysticalwomxnsmagicfest.com.
ORLANDO GAY DAYS: Aug 13-19 in Florida. www.gaydays.com.
OREGAIA-FULL MOON WKND: August 15-18 near Portland, OR (We 'Moon land) www.oregaia.com.
TWIN OAKS WOMEN'S GATHERING: August 16-18 in Louisa, VA. www.womensgathering.org.
CAMP OUT FAMILY CAMP: August 16-19 in Decatur, MI. www.campoutcamp.com.
OLD LESBIANS ORGANIZING for CHANGE: National Gathering - August 21-25 in Columbus, OH. Wednesday, August 21 is a day by, for & about Old Lesbians of Color. www.oloc.org. Facebook.com/NationalOLOC. (888)706-7506. PO Box 834, Woodstock, NY 12498.
WOMEN IN THE WOODS: August 22-25 in central OR. www.womeninthewoods.com.
AKRON PRIDE FESTIVAL: August 24 in Akron, OH. www.akronpridefestival.org.
ELLA INTERNATIONAL LESBIAN FESTIVAL: (Summer) August 30 - September 6 in Mallorca, Spain. Ellafestival.com.
September
WOMENFEST: September 4-8 in Key West, FL. 808 Duval St, Key West, FL 33040. (305)294-4603, www.Womenfest.com.
SISTERSPACE WEEKEND WOMEN'S FESTIVAL: September 6-8 in Darlington, MD. PO Box 22476, Philadelphia, PA 19110. (888)294-1110, www.sisterspace.org.
OHIO LESBIAN FESTIVAL - 30th ANNIVERSARY: September 19-22 near Columbus, OH. Hoover YMCA. www.ohiolba.org.
October
15th ANNUAL BOLDFest: Bold, Old(er) Lesbians & Dykes, October 10-13 in Vancouver, BC, Canada. (604)253-7189, info@boldfest.com, www.boldfest.com.
ATLANTA PRIDE: Oct 11-13 in Atlanta, GA. www.atlantapride.org.
WOMEN's WEEKEND: October 11-14 at Beaver Dam Campground in Berwick, ME. www.beaverdamcampground.com.
XX AMAZONS' UPRISING 2019: October 11-14 in northwest Arkansas. Recreating the female-centered world. Fighting female erasure. We will gather and plan our resistance. The Uprising will be created by the women who come. From one of the 2018 participants: "I'd like to invite other women of color who share this experience of silencing and erasure to join me in a Women of Color Circle." Womxxn only. More info: xxamazons.org/uprising/ or email uprising@xxamazons.org.
WOMEN'S WEEK: Oct 14-20 in Provincetown, MA. www.womensweekprovincetown.com.
FALL WOMONWRITES: Oct 17-20 in central GA. womonwrites.wordpress.com.
DAUGHTERS OF DIANA GATHERING: October 24-27 in Angeles Oaks, CA. A gathering of Amazons, Dianic witches, and Goddess women. www.daughtersofdianagathering.org.
November
WITA: November 8-9 at Edgewood United Church, East Lansing, MI. www.witafestival.com.
NWSA CONFERENCE: November 14-17 in San Francisco, CA. www.nwsa.org.
2020
GALA FESTIVAL: July 4-8, 2020, Minneapolis, MN. www.galachoruses.org.