Events
Please tell them you found them at Lesbian Connection online!
LOO = Lesbian Owned & Operated
2017
March
BLACK WOMEN RISE: March 17-18, 2017, in West Palm Beach, FL. Angela Davis, Nedra, Ubaka, CC Carter, Karen Williams, Women of Harlem Renaissance, Tananarive Due, Yvonne Welbon. For more info: www.BlackWomenRise.net.
April
SPRING WOMEN'S NIGHT OUT: April 1 in Saugatuck/Douglas, MI. (269)857-1401, www.dunesresort.com.
EAST COAST PRIDEFEST: April 21-23 at Club Getaway in Kent, CT. (516)404-9989, alipuma7@gmail.com, www.alipuma.com.
AMAZON MUSIC FESTIVAL: Saturday, April 22 in Fayetteville, AR. amazonmusicfest@gmail.com, www.reneejanski.com/amazon-music-festival, www.facebook.com/amazonfestival.
May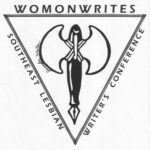 WOMONWRITES: Southeastern Lesbian Writers Conference, May 17-21, in central Georgia, near Atlanta. Info: womonwrites.wordpress.com. Contact: Jenny at womonwrites@yahoo.com.
LONG BEACH DYKE MARCH: 5th Annual Rally, March and After Party. May 19 in Long Beach, CA. All free events. www.facebook.com/LongBeachDykeMarch.
CINEMA SYSTERS FILM FESTIVAL: New Dates! May 26-28 (Memorial Day weekend) in Paducah, KY. www.cinemasysters.com.
VIRGINIA WOMEN'S MUSIC FESTIVAL: May 26-28 (Memorial Day weekend) in Virginia. CampOut office, 9505 Minna Dr., Richmond, VA 23229. (804)301-3553, www.campoutva.com.
June
GO GIRL SAUGATUCK!: June 2-4 in Saugatuck/Douglas, MI. (269)857-1401, www.gogirlsaugatuck.com.
WHERE WOMYN GATHER: June 8-11 in NE PA. A Womyn's Spiritual Festival. wherewomyngather@gmail.com, WhereWomynGather.com.
JOIN QWOCMAP: in San Francisco, CA, June 9-11 for its 13th annual Queer Women of Color Film Festival. Find your squad with the "Beloved Community" Festival Focus, and unleash your super powers! www.qwocmap.org.
ARTEMIS SINGERS: Chicago's Lesbian Feminist Chorus, Family of Friends concert. Saturday, June 17 at First Unitarian Church of Chicago. www.artemissingers.org.
July
NATIONAL WOMEN'S MUSIC FESTIVAL: July 6-9, 2017, near Madison, WI. www.wiaonline.org.
August
OLOC (Old Lesbians Organizing for Change) NATIONAL GATHERING: August 2-6 at the Westshore Holiday Inn in Tampa, FL. For details: OLOC, PO Box 5853, Athens, OH 45701. (888)706-7506, www.oloc.org.

MICHIGAN FRAMILY REUNION: August 4-7 near Grand Rapids, MI. www.michiganframilyreunion.com.
SAVANNA MOON MUSIC CELEBRATION: August 18-20 near Stockholm, WI. www.savannamoon.org/events, www.facebook.com/savannamoonmusic.
WOMEN in the WOODS: August 24-27, 2017 at Breitenbush Hot Springs Resort in central Oregon. Rustic cabins, natural hot springs pools, all meals and 100-plus lesbians. $380-480 (sliding scale) for 4 days/3 nights, $300-400 for 3 days/2 nights. Scholarships available. www.womeninthewoods.com.
BOLDFest (Bold Old[er] Lesbians & Dykes): August 31-September 4 in Vancouver, BC, Canada. (604)253-7189, info@boldfest.com, www.boldfest.com.
September
WOMENFest: September 6-10 in Key West, FL. 513 Truman Avenue, Key West, FL 33040. (305)294-4603, Womenfest.com.
SISTERSPACE WEEKEND: September 8-10 in Darlington, MD. PO Box 22476, Philadelphia, PA 19110. (888)294-1110, www.sisterspace.org.
OHIO LESBIAN FESTIVAL: September 14-17 near Columbus, OH. LBA, PO Box 82086, Columbus, OH 43202. www.ohiolba.org.
KATE CLINTON CLASSIC - IWFFA WOMEN'S FLAG FOOTBALL TOURNAMENT: September 15-17 in Provincetown, MA. iwffa@iwffa.com, www.iwffa.com/tournaments-2017.