Books, Music & Gifts
Please tell them you found them at Lesbian Connection online!
LOO = Lesbian Owned & Operated
FULL CIRCLE: A love story for lesbians over 50. Sample the first 9 chapters of this tale of lost love found and the price we pay for the choices we make. Download your free preview at ddalewrites.com.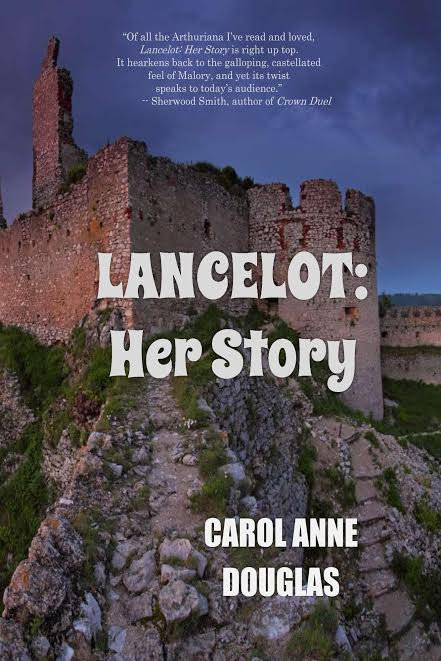 LANCELOT and GUINEVERE: are lesbians in Lancelot: Her Story and Lancelot and guinevere by Carol Anne Douglas. Praised by Katherine V Forrest and Alix. Available from Amazon (print & eBook) and in print from the author: caroldouglas12@gmail.com.
LESBIAN CONNECTION: The free worldwide magazine for lesbians! Sign up at www.lconline.org.
A LIGHT ON ALTERED LAND: A novel that will have you cheering as a lesbian feminist and her new lover meet road trip challenges with age-earned wisdom, courage, and humor. By Becky Bohan. On Amazon.
OLIVIA ON THE RECORD: "Olivia... carved out a vibrant political space for lesbian freedom." —Barbara Smith, co-founder of the Combahee River Collective. Learn more at auntlute.com.
ONCE AND FUTURE AMAZONS: Awesome new CD by Ruth Barrett! www.dancingtreemusic.com.
ONE DYKE'S THEATER: Slightly world-renowned lesbian playwright Terry Baum's anthology of plays "One Dyke's Theater – Selected Plays 1975 - 2014," is now available on Amazon and Small Press Distribution.
A SEXY TALE: of change, growth & lesbiating. For info go to passagesatrilogy.com.
SHEROES, HEROES, THEY-ROES: Read about us in This Day in LGBTQ History, Volumes 1 & 2, on Amazon. Then write your own story! $35 easy Memoir Course. Self-guided or Zoom class. www.RonniSanlo.com.
SINISTER WISDOM: a Multicultural Lesbian Literary & Art Journal! 45 years in 2021. Subscriptions: $36/year in U.S.; $55/year outside U.S. Order at www.SinisterWisdom.org/subscribe or send check to: Sinister Wisdom, 2333 McIntosh Rd, Dover, FL 33527-5980.
THE UNICORN, THE MYSTERY: by Janet Mason. "The novel weaves together theological debate and unforgettable characters, including queer nuns and their secret cat companion." TeaLeavesAMemoir.wordpress.com.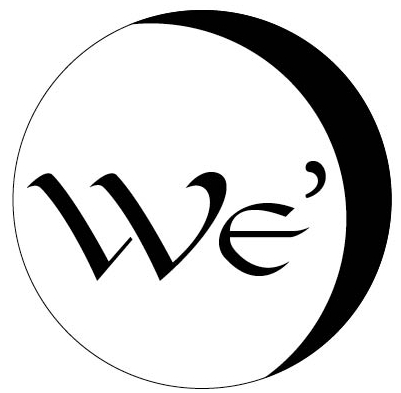 WE'MOON: is a way of life! Best-selling astrological moon calendar brimming with women's creative art and writing. (541)956-6052, wemoon.ws.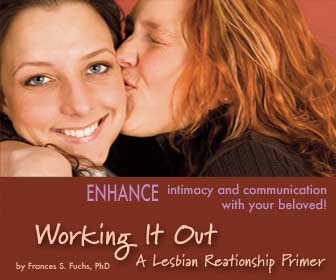 WORKING IT OUT: A Lesbian Relationship Primer. With humor and kindness, this practical guide will help you achieve loving, fun, healthy and successful relationships. Available on Amazon.