Love & Well-Being
Please tell them you found them at Lesbian Connection online!
LOO = Lesbian Owned & Operated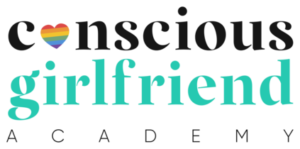 CONSCIOUS LESBIAN ELDERS: weekly online gatherings, www.consciousgirlfriendacademy.com/elders, and conscious lesbian dating, relationship and sex classes for lesbians of all ages. www.consciousgirlfriendacademy.com.
GETTING THE LOVE YOU WANT COUPLES' WORKSHOPS: In Princeton, NJ with Maya Kollman, MA and Barbara Bingham, MA or in Atlanta, GA and Nashville, TN with Jeannie Ingram, LPC. Based on the work of Harville Hendrix. Learn ideas and skills to help your partnership last with joy, safety & passion. All presenters are trained and certified by Dr. Hendrix. imagobarb@aol.com or ingram.jeannie@gmail.com.
LESBIANS OVER 55: Golden Friends email and group discussions for women-born women. For more info, email shadowood@windstream.net with "Golden Friends" in the subject line.
SEEKING MY FRIEND MAUVE: last known to live in Hawaii. Text Amy K: (310)739-8546.